Behind every human achievement, at the origin of every intuition, of every scientific or social progress, behind the world's great enterprises, the most daring and successful business initiatives and at the source of everything beautiful, useful and rich that has been realized and still lives, there is invariably an individual and his Dream.
Dreamers Day is therefore a day during which Pragmatic Dreamers from all over the world, who operate in all areas of human experience, meet to share their vision, experience, and emotions with spectators. They share their journey towards realizing their dream, their story and the obstacles encountered, so that the viewer can also be inspired by obtaining guidance and tools to realize their dream.
We dream of a humanity healed from the pain in its heart. A humanity that is thus able to recreate a clean environment through a sustainable lifestyle, in which every man has the opportunity to recognize and express his talents in work and to transform the current social model based on separation, on isolation and the exploitation of people and resources in a new paradigm based on union and love.
Dreamers Day - the present that creates the future:
The dreams we prefer are in these areas: environment, education, sustainable projects with social and cultural values, entrepreneurship, science, medicine, quantum physics… with due attention to the system of values that generated the realization of these dreams.
During the five editions of Dreamers Day, we had the honor of hosting 90 speakers from different sectors: medicine, science, business, entrepreneurship and values, architecture, art, education, charity, sport, with particular attention to sustainability, inclusion and diversity.
In recent years, italian and international speakers have been on the stage of the Teatro dal Verme, exciting the guests and encouraging them to make their dreams come true.
Princess Al Reem Al Tenaiji
She created KINTSUGI SPACE an exquisite sanctuary in which to rest, repair, reset, and renew. The first women-only, holistic member's club in Abu Dhabi, Kintsugi Space brings together a community of internationally-renowned wellness practitioners, well-being artists, healing souls, progressive therapists, inventors, scientists, and coaches. Each is exceptional in her field.
At 24 he was selected by Vittorio Sgarbi to participate in the 54th edition of the Venice Biennale, where he exhibited the marble bust of Pope Benedict XVI, which earned him the Pontifical Medal. When the Pope announced his resignation in 2013, the work was stripped of its papal robes and renamed Habemus Hominem.
Eric Pearl is an internationally recognized healer. His seminars have been published in numerous magazines, such as The New York Times. Eric attracts great interest from doctors and medical researchers from hospitals and universities around the world.
Marcia Wieder is an internationally renowned author, motivational coach, journalist and speaker. She was a personal advisor to 3 US presidents, wrote 15 books, appeared several times on television shows, including Oprah Winfrey's.
Nicolò Govoni, born in 1993, is a writer and human rights activist originally from Cremona. President and Executive Director of the non-profit organization Still I Rise, he is among the nominees for the 2020 Nobel Peace Prize.
British hairdresser and founder of #DoSomethingForNothing. It is a movement that encourages and inspires ordinary people to perform acts of kindness according to their particular ability, connecting with those in need.
Ervin László is a Hungarian philosopher and pianist, considered the founder of systems theory. He was nominated twice (2004 and 2005) for the Nobel Peace Prize, in 2001 he received the Goi Award and in 2005 the Mandir of Peace Prize.
He is one of the best-known tax experts in Italy, but his tax career is only a small part. He is president of the board of directors of the Buzzi Children's Hospital Foundation in Milan, as well as a board member of RCS, Prada, ISPI.
He served for thirty-three years in the New York police and for fourteen years was commander of the Elite Hostage Negotiation Team, the unit dedicated to hostage recovery and anti-terrorism actions, earning numerous awards for his courage and results achieved.
President and Founder of Eldor Corporation SpA, a multinational he founded in 1972 and today a leader in the automotive sector, with more than 3000 employees, headquarters in Orsenigo, in the province of Como and 20 offices around the world.
He is president of AIMO, the International Association of Orthomolecular Medicine of which he is the founder. He was a student of the double Nobel Prize winner Linus Pauling, inventor of Orthomolecular medicine. Prof Panfili has revisited and expanded this science by merging it with other sciences and techniques.
He currently works at the Scientific Institute of Hospitalization and Multimedical Care in Milan. He isolated stem cell differentiation factors, which inhibit tumor growth, prevent aging and neurodegeneration. He is the author of over 100 scientific publications and various books.
Paralympic handbike and Nordic sitting athlete. Creator of Dreams. Wood artist. Autobiographical writer in 3 acts.
Giampaolo Grossi, born in 1979, Tuscan, is Mr. Starbucks in Milan. General manager of the roastery in Piazza Cordusio which drove tourists and Milanese crazy as well as one of the symbols of the new Milan open to the world and attracting foreigners.
Elisabetta Dami is an Italian writer, author of children's books, known for being the creator of the character Geronimo Stilton. She supports various non-profit organizations and associations.
Through the telling of their real life stories, the speakers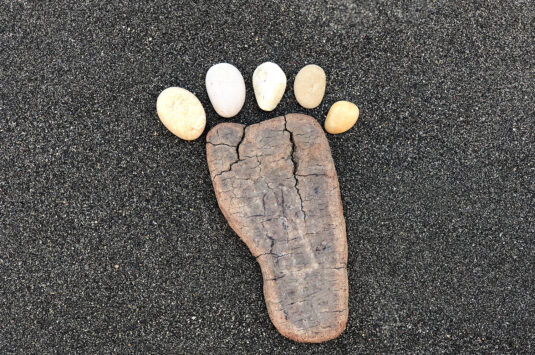 There are days that are not just the reason for a long bridge, particular...
Continue Reading
Dreamers Day is an event organized by the non-profit association School For Dreamers. The fifth edition of this day which focuses on dreams and pragmatic dreamers was held on 17 November 2019.
School For Dreamers' commitment is aimed at raising awareness among an ever-wider audience of people in order to inspire humanity towards a responsible, sustainable and harmonious existence, freed from old divisions and antagonisms. It currently does this through high-level corporate training programs while, during Dreamers Day, it offers a wider audience the opportunity to listen to high-level speakers from all over the world.
Through the telling of their real-life stories, speakers inspire, motivate and offer guidance for living a life
Do you want to know more about upcoming Dreamers Day initiatives?